Area (sq km)

580,367


569,140 (land)

11,227 (water)

Pop. (millions) - 2017

49.84 (total)

24.89 (male)

24.95 (female)

Econ. (USD) - 2017

163.4b (GDP)

3,500 (per cap.)

5% (growth)
Kenya is the economic, financial, and transport hub of East Africa. Agriculture remains the backbone of the Kenyan economy, contributing one-third of GDP. Tourism also holds a significant place in Kenya's economy. In spite of political turmoil throughout the second half of 2017, tourism was up 20%, showcasing the strength of this sector. Now in his second term, current president Uhuru Kenyatta has pledged to make economic growth and development a centerpiece of his second administration, focusing on his "Big Four" initiatives of universal healthcare, food security, affordable housing, and expansion of manufacturing.
Profiles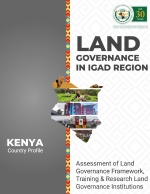 The Republic of Kenya is located in the eastern part of the African continent lying between latitudes 5° North and 5° South and between longitudes 34° West and 42° East. It is almost bisected by the equator and shares borders with Ethiopia and South Sudan to the North; Uganda to the West; Tanzania to the South; Somalia to the North East; and the Indian Ocean, the natural boundary to the South Eastern side, with a coastline of about 536 kilometres.
Kenya has an area of approximately 582,646 (sq. km) comprising 97.8% land and 2.2% water surface. Only 20% of the land area can be classified as medium to high potential (suitable for arable agricultural) and the rest of the land is mainly arid or semi-arid (suitable for extensive livestock production, wildlife and irrigated farming). Agricultural land makes up 48% of the land area. According to the Kenya National Bureau of Statistics there are 43 million people in Kenya as of 2015. 78% of the population is rural.
Read More on folder Profiles...